Franchise opportunities
Open your business with us
Open your own franchise store dedicated to truffles without any commission cost. Truffleat srl already has 15 years of experience and its planned expansion in the world will be 100 stores in the next 7 years! From today you can open a franchise outlet right in your city in Italy and in the world. Truffleat provides the design and layouts, products and e-commerce, as well as all the experience of professionals in the field. Market forecasts confirm the health of the industry, and Truffleat's ambition is to share its winning formula with dynamic entrepreneurs. Truffleat offers affiliations suitable for every context with professional training. Would you like to receive more information?
Truffle shop franchise
By opening a truffle shop franchise you will have a vast assortment of the most prestigious truffle producers in the world.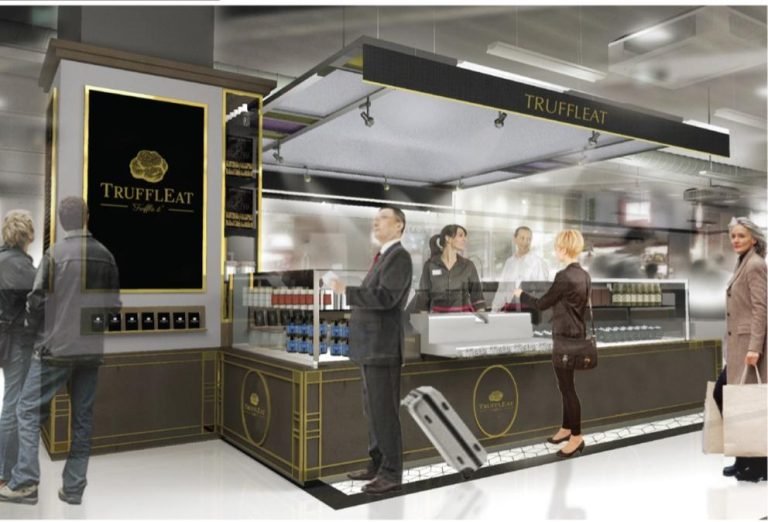 Truffle and aperitifs store franchise
This kind of store is a place for those who want to spend time to taste our products and relax in a warm yet refined ambience.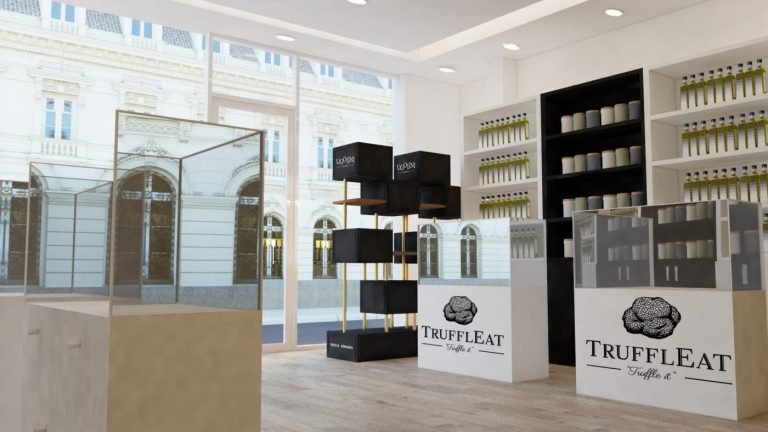 Custom truffle shop franchise
We provide all the assistance you need to furnish your shop to make it functional and efficient with the help of our italian interior designer.
Hotel and restaurant franchise
Unique moments in a roof 5-star hotel truffle bar restaurant! Enjoy a delicious dinner prepared with unique ingredients like fresh Italian truffles.
Bar and restaurant franchise
Gourmet restaurant is a unique franchise offering the delights of the prestigious Italian truffle combined with the famous Italian cuisine.
Restaurant franchise on the cruise ship
This restaurant and boutique franchise will be present on a group of cruise ships where you can taste and purchase truffle products.
Restaurant franchise at the airport
The airport franchise consists of offering a dining experience before departure. An area for purchasing truffle products and gift packs.
Restaurant franchise at the train station
The train station franchise is to offer an alternative way to eat gourmet food, even on the run, before departure. A fast and refined style of catering.
Street food franchise
The street food franchise aims to provide the opportunity to enjoy fine dining on the street. It is an enjoyable, light, tasty and gourmet experience.
Restaurant franchise on the casinò
The casinò franchise is all about offering personalised food, a true dining experience. An opportunity to enjoy creating a personal masterpiece.
Bar and restaurant franchise on the show room
This franchise is suitable for show rooms such as a luxury automobile brand where you can add services and comfort to your business.
Restaurant franchise on the roof top
Indulge in delicious italian cuisine with a bar and restaurant. Take in the glittering city views while you delight in truffles.